Welcome To The Future Of Property Investment.
Property Investing in Australia for the last 200 years has proven to be a great wealth creation strategy and the property investment market is now worth over $ 9 TRILLION DOLLARS so come start your property investment portfolio with us.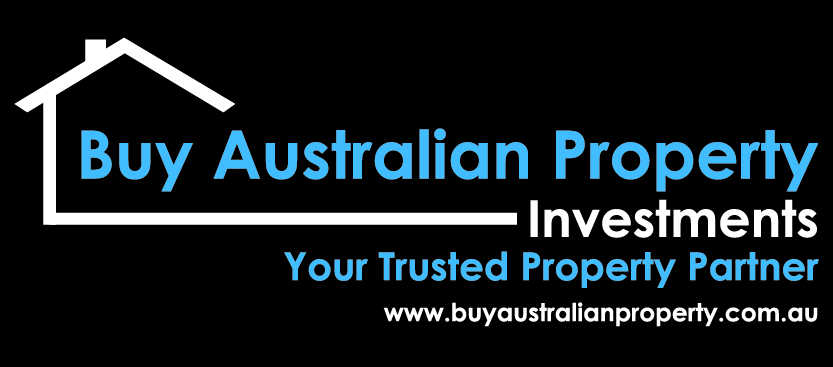 Let's Help You Find The Best Investment Property Today
Buy Australian Property Investments is one of Australia's leading property companies helping everyday Australians, just like you, find and purchase quality property investments and homes. Over the last 18 years, our integrated group has successfully helped over 7,200 people conduct nearly $4 BILLION in property sales across the country. If you are looking for a company with experience, knowledge and are trustworthy then contact us today, we won't let you down.
The Best Australian Property Investments Are Waiting For You!
Australia has for over 200 years produced some excellent property investment opportunities and returns that have exceeded a lot of people expectations, including leading economists and the big 4 banks. Investing in property in Australia has long been seen as a safe haven as an quality investment category and produced results as good as the share market and even better at certain times.
Don't be scared of investing in residential property; anyone can do it with the right guidance and understanding of the market, and we have a load of experience to help and guide you through your purchase. You can diversify your investment portfolio and produce a steady stream of regular passive income that can provide you with a secure financial future. You won't believe how easy it is to get involved with property investing in Australia!
Australian Property Investments Have Many Benefits:
Some people may associate property investing with risk and potential loss because somebody told them a story at a BBQ once, after 10 beers and 99% of the time its wrong and the information is incorrect or inconclusive. There is also a myth that property investing is only for the wealthy & rich and it's too complicated for anyone else to understand. This is simply not true! Anyone can get involved in property investing, and anyone can experience the many benefits if they do it the right way.
Here are some of the top three benefits of property investing:
The Market is Booming, With No Signs of Slowing Down! If you're concerned about risk or getting involved in property investment, don't be and it is wise to seek out a market that is secure and has good capital growth potential. The Australian property market is certainly secure, especially in larger cities like Melbourne , Sydney and Brisbane which have weathered many storms, survived and prospered. This security means you can feel safe investing in Australian residential properties, which are now worth $9 TRILLION Australian dollars.
Tax Breaks and Deductions Are Available To You! If there is one thing every adult loves, it's hearing about a potential tax breaks and paying less tax each year. Luckily, becoming a property investor can offer you substantial tax breaks and deductions related to the cost, upkeep and security of the properties you own for the Australian Government. With a good property advisor and accountant, becoming a property investor can actually help save you money, reduce your yearly tax bill and get ahead quicker than normal.
You Can Grow A Steady Stream Of Income. Property investing is a great way to build long term wealth and a regular income stream, especially after you've been involved in the market for a few years. When the mortgage on an investment property is built up, it can become a dependable stream of income that diversifies your investment portfolio and minimizes your risk. Soon, your property investment will be the best choice you ever made and you will wish you started sooner!
These are just a few of the many benefits you can experience once you join in the Australian property investment market.
It's Time to Get Involved in Australian Property Investment
The best thing about navigating the Australian property market is that you don't need to do it alone. Buy Australian Property Investments is a company with an untainted reputation of excellence, extensive knowledge and vast resources to help your succeed and we are ready to help you dive into the world of property investing. They have everything you need to find the ideal property to invest in and actually manage and sustain that investment correctly, so reach out to them today and have a friendly chat.
The Australian Property Investment world is ready for you – go ahead and begin!
The Book Nobody Wanted to be Published !
This explosive new book uncovers the scams, the secrets, the hidden tricks, the lies, the deceptive and unconscionable conduct occurring daily across Australia. Perpetrated by unethical, corrupt, high pressure & tricky sales tactics, greedy product-and-commission-driven organizations, these shady and often borderline illegal practices are ruining the lives of everyday Australian property investors. If you've ever wanted to invest in Australian residential property or expand your current property investment portfolio, then you need this book.
We are a property investment company run by professional investors who are solely focused on your Success !
If you have been looking for right property investment company to help you find the perfect property investment then you have found them.
We can help you build a small or large property investment portfolio that will provide you with passive income.